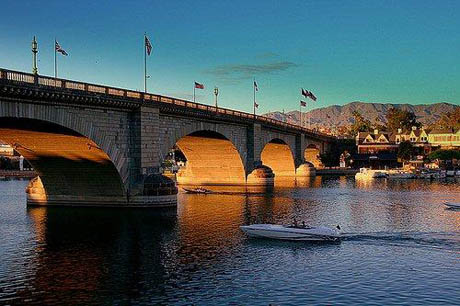 Lake Havasu City, Paradise in the desert.

If you are looking for a home in Lake Havasu, chances are you aleady know what a great city it is. Whether you're looking to retire, raise your children, escape the "big city", or you're just tired of shovelling snow, you'll find what you are looking for in Lake Havasu.

Home to the world's famous London Bridge, Lake Havasu is both a water lover's paradise and a desert lover's dream. With more than 300 days of sunshine per year, Lake Havasu is ideal for golf, tennis and desert tours.

More than 400 miles of stunning coastline will refresh you with exceptional water sports, including fishing, skiing, kayaking, and house boating.
Explore the lake from the beautiful beaches, campsites, and hiking trails.